The tent site is located near a beach and a marina.
Our tent site is situated in a beautiful woodland area, on the bank of Lake Niegocin, near a beach and a marina. Facilities for campers include access to electricity and a campfire or barbecue spot. The campsite grounds are fenced, lit and guarded so that anyone staying here can feel safe.
We are a pet-friendly campsite, so your pooch is more than welcome!
Campers can enjoy 24h access to sanitary facilities, which are wheel-chair friendly (a bathroom with shower cubicles, washbasins and toilets). Hot water is available on a 24h basis. A washing-up station with tap water, a laundry and drying room and an ironing place (with irons available) are also provided.
View the tent site map.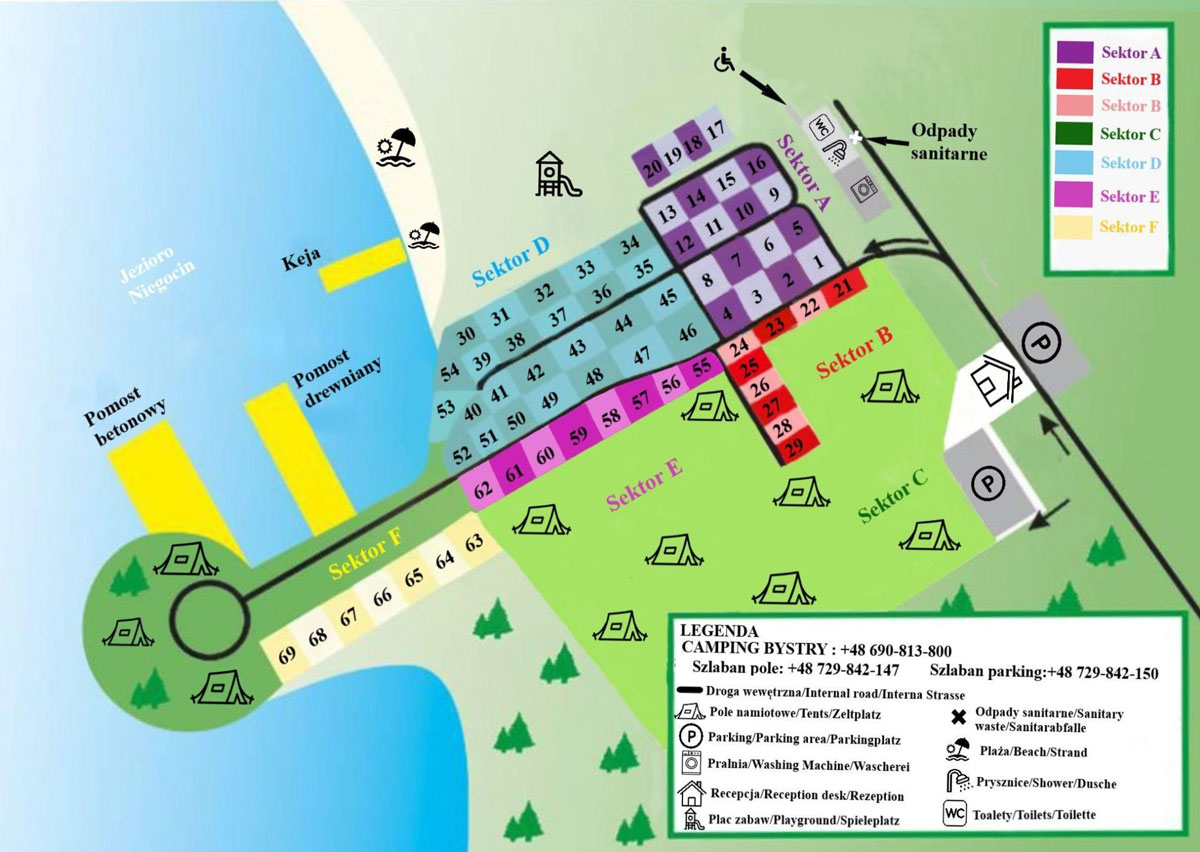 A public beach, a playground, an outdoor gym
Children can use a public playground as part of a public beach, next to the campsite. Another attraction for our guests is the new Bystra Beach, with its outdoor gym and a barbecue spot.
---
Visit us and stay with us for a long time!