In the vicinity of the campsite, you will find a beach and a marina.
The campsite grounds are fenced, lit and guarded. It offers 73 pitches for caravans or motor homes. Each of the pitches has direct access to electricity and water. Why not choose one of our pitches located on a headland to stay even closer to Lake Niegocin, which surrounds the land on three sides.
We are a pet-friendly campsite, so your pooch is more than welcome!
Our guests can enjoy 24h access to sanitary facilities, which are wheel-chair friendly (a bathroom with shower cubicles, washbasins and toilets). Hot water is available on a 24h basis. Facilities for removal of waste from motor homes and caravans are also provided.
View the campsite map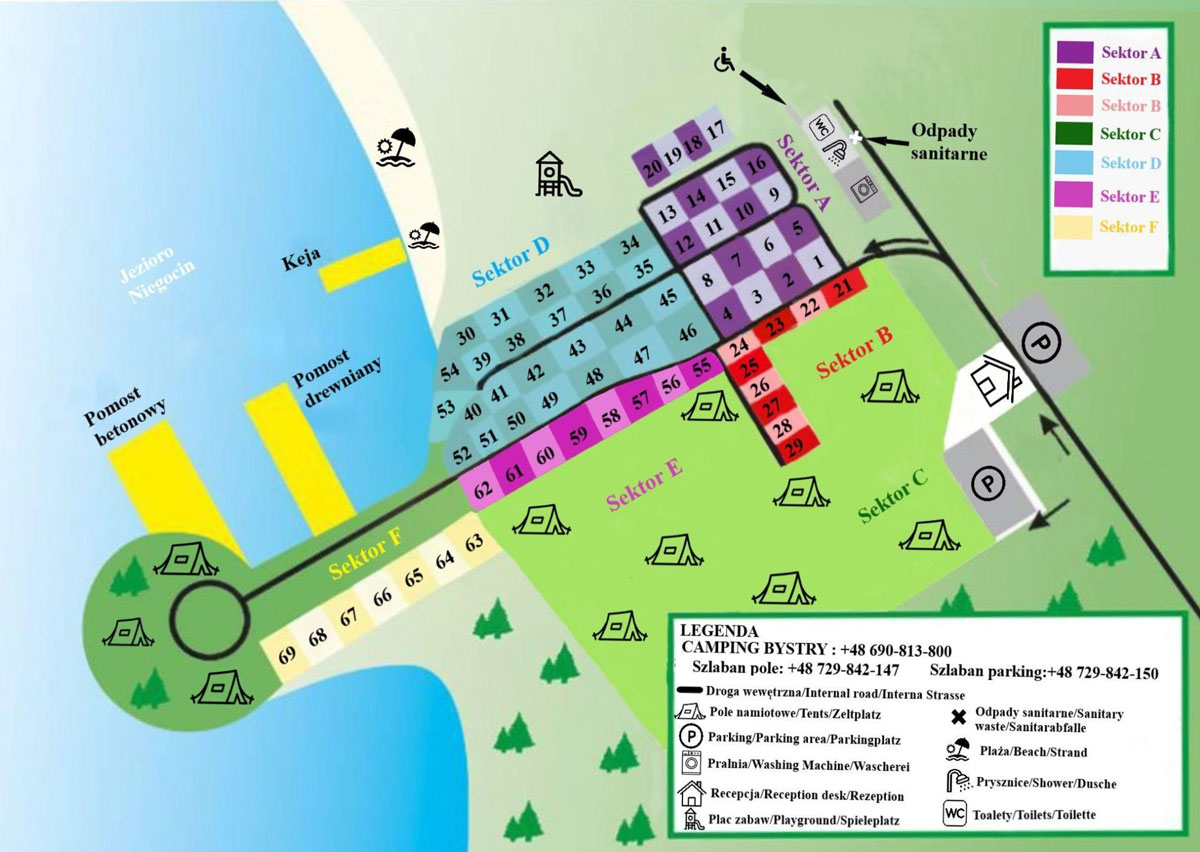 A public beach, a playground, an outdoor gym
Children can use a public playground as part of a public beach, next to the campsite. Another attraction for our guests is the new Bystra Beach, with its outdoor gym and a barbecue spot.
---
Caravan and boat storage services are also available.